StoryStylus New Version Error
Sometimes you might see a new version of StoryStylus has been deployed. There are two different versions of this error message:
1. Version 1, is where a new version has been deployed but you don't have to update. Though you don't have to update, we suggest that you do update when you can. If you updated recently, then you are probably ok.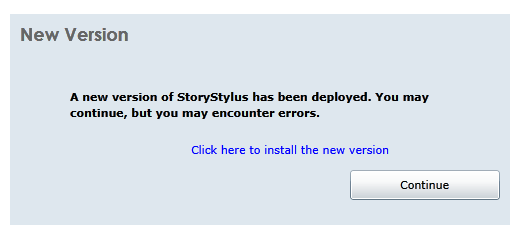 2. Version 2, is where a new version has been deployed and the version you are using is no longer supported. There is also the possibility that you attempted to login to the StoryStylus server and you currently have no internet. You can check your internet by trying to browse to the One More Story Games Website. If you are connected to the internet and you see this New Version Error message, then you MUST upgrade to the new version of StoryStylus. Follow the uninstall instructions below and then reinstall StoryStylus.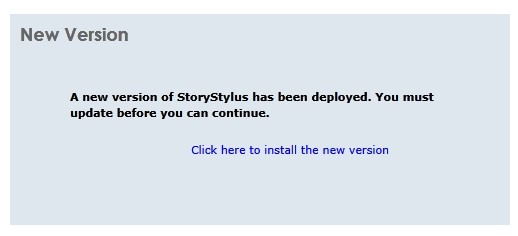 1.  To uninstall StoryStylus goto your Window Control Panel.
If you need help finding your control panel then read these help pages for the different versions:
2. Open up the Programs and Features Panel and enter "Story" in the search programs and features textbox.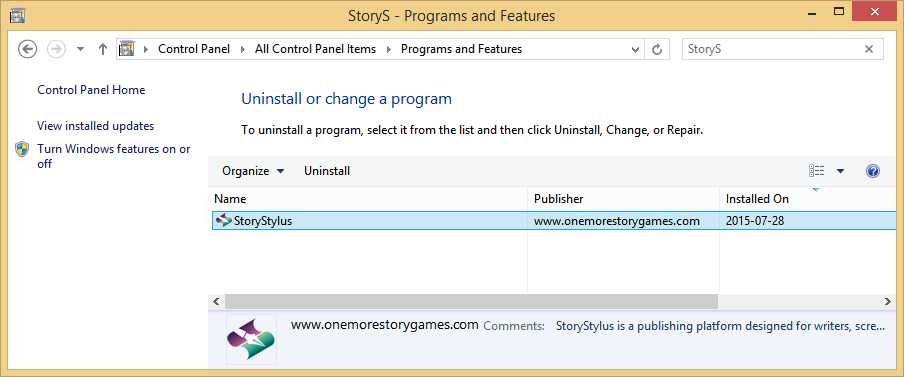 3. Click on the StoryStylus entry and then click Uninstall button in the list toolbar.
4. Delete any StoryStylus icons on your Desktop.
You're now ready to reinstall StoryStylus.
2. When you click on that link, you will see a Security Warning dialog. Expand the "More Options" section and make sure you have checked both create shortcuts on Start Menu and Desktop.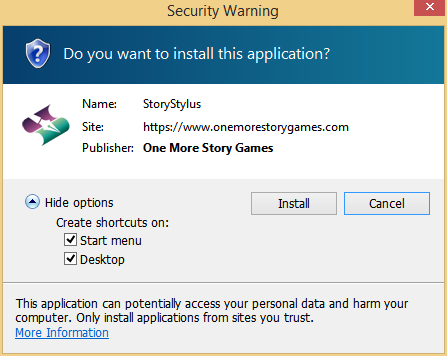 3. Then click the Install button to begin installing on your computer.
4. Run the installed version by double clicking on the new StoryStylus icon on your desktop.